About Our Site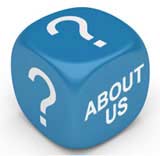 TropicalFishExpert was formed to offer a unique reference point on choosing and keeping tropical fish.
Why a tropical fish site? There are lots of sites out there about fish, but no one resource where you can find out everything you need to know to keep yours in great condition.
Tropical Fish Expert was designed with you in mind. We wanted to make it easy for you to find out the facts about different kinds of fish together with advice on things like tank set-up, feeding, maintenance and disease control. We realise that sometimes, when you're caring for fish, you need information in a hurry, and you don't have time to search the whole internet for it. Just bookmark our site for easy reference.
If you don't find what you're looking for here, we can help with that, too!Our Ask Our Experts section gives you the chance to submit your questions.This can be a great resource if you're facing an unusual problem.
Tropical Fish Expert takes aquarium management seriously and aims to give you the tools to do the best possible job. It's also a portal into a fascinating world where there's always more to discover. We hope that by visiting this site you'll expand your knowledge of tropical fish and find fish-keeping more and more enjoyable.

Related Articles in the 'Site Information' Category...