Prize Fish Show: A Case Study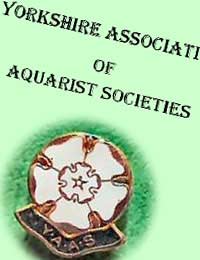 If you're a really keen aquarist with some beautiful, healthy fish in your tank, it's only natural to be proud and to want to show them off to other people. Many aquarists choose to do this at fish shows, which are also great places for buying new stock and for learning more about aquarium keeping. Shows are held regularly all around the country, but what can you expect if you attend, and how should you prepare?
We took a look at one of the biggest and most enduringly popular shows - the Yorkshire Association of Aquarists Society (YAAS) annual event in Stockton on the Forest, near York..
Held in July, the YAAS show makes use of the local village hall as its venue, with rows of tanks set out on tables around the room. Because space is limited, it's important to get in touch with the organisers beforehand if you plan to bring fish along, and you'll need to register them in the appropriate class (there are over thirty to choose from).
Fish on Show
Fish are always stressed by being moved, and by being in unfamiliar tanks, so it's a good idea to get your fish used to this sort of environment before taking it to a show, if you want it to look its best. The YAAS require all fish on display to be in plain, rectangular glass tanks, but you can use a different tank for transportation to ensure a smoother ride.
There are no further special requirements for display at this event, but many aquarists prefer to use tanks with a dark base (just tape some black paper onto the outside to do this easily and cheaply), as the dark background tends to calm fish and show off their colours to best advantage - unless, of course, you're displaying a black fish!
Fish are up for all sorts of awards at this show, and many of those competing have already won prizes in local YAAS member shows. The event is a great place to gather information about these societies and find out if there's one near you.
Exploring the Event
Even if you're not exhibiting a fish, there's plenty to see and do at this event. There are usually refreshments available and often you'll find extra activities going on, such as a raffle to raise money for the society. You can pick up information about local dealers and there are usually some present, plus other hobbyists who have fish to sell thanks to successful home breeding or reorganisation of their tanks.
Probably the most exciting thing about this event is that there are so many beautiful fish on display. The experience is much more satisfying than just wandering round a fish shop, where the fish are often not in very good condition. You may be lucky enough to see rare species unavailable in the shops, and you can watch breeding pairs to improve your awareness of behavioural cues among your own fish.
If you're concerned that a show like this is cruel to fish, seeing the relaxed behaviour of the fish present and meeting the organisers will soon put your mind at rest. There are very strict rules about how shows like this are run, and the fish's welfare is paramount. Everybody there is very fond of their fish. You may well go away knowing more about how to care for yours than you did before.
The other great thing about the YAAS event is the opportunity it provides for talking to other people who love fish as much as you do. It's sometimes said that fish keeping is a lonely hobby, but you won't feel that way here. It's a great chance to socialise and enjoy yourself and celebrate your hobby.
You might also like...