Heaters and Chillers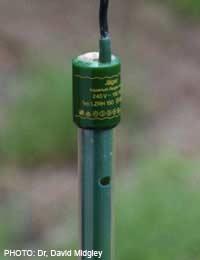 It might sound obvious but to keep a successful tropical aquarium you need to maintain tropical water temperatures. This is, however, not quite as simple as it sounds. Different species of fish have different temperature preferences, limiting their compatibility. It's important to be aware of their upper as well as lower limits. In summer, even in Britain, your aquarium water could get too warm for delicate fish - so chillers, as well as heaters, could be an important part of your aquarium kit.
In choosing the right heating arrangements for your tank, it's obviously important to be able to monitor the water temperature. It's worth buying a special aquarium thermometer for this, as this will focus on the precise temperature range you need to be aware of and will be easy to read. To calculate how much heating or chilling you'll need, compare the initial temperature of the water with the temperature required by the fish you want to keep. In doing so, bear in mind that changes in room temperature will cause the water temperature to vary. You should be careful to check your thermometer when you suspect these have occurred. You should also keep your aquarium out of direct sunlight to reduce the risk of sudden sun-induced shifts in temperature.
Choosing a Heater
There are many different heaters on the market, but most of them work in essentially the same way. The most important thing is to find the right wattage for your tank, using the method described above. Sometimes, in larger tanks, it's more effective to have two smaller heaters than one large one, positioning them at either end of the tank to help maintain an even temperature.
Some heaters come with built-in thermometers and are highly adjustable. These are recommended, especially for sensitive fish, as they allow you to maintain much finer control over water temperature.
Whatever type of heater you use, you should always run it for at least twenty four hours before adding any fish to the aquarium. This will get the water to an even temperature and will usually allow time for any faults to become apparent. Heaters do break so it's important to have a back-up unit available - your fish might not be able to wait whilst you go to the shop for a new one. You should also think carefully about the heating arrangements for your isolation tank and for any special spawning or breeding tanks you use. Since an isolation tank may need to be set up quickly in an emergency, you should have a tried and tested small heating unit ready to use.
Choosing a Chiller
If you're keeping tropical fish, it's highly unlikely that you'll need to run a chiller year-round, but this can be a very useful piece of equipment to have ready in summer when the ambient temperature of your home goes up. Turning off your heater may not then be enough to keep your aquarium water at a temperature which is comfortable for your fish.
Choosing the right size of chiller involves making the same calculation you did for your heater, but in reverse. Most chillers are very simple and quick to install, so you don't need to keep one attached to your tank all the time but can just bring it out when it's needed. However, you should make sure that you've tested it and that you keep it clean and in good condition, ready to go.
Power Cuts
If you rely on heaters and chillers to look after your aquarium, you should think carefully about what to do in the event of a power cut. Larger aquariums will often be okay for a few hours without their usual heating or cooling, as the water temperature will take a long time to change, but for smaller aquariums or highly sensitive fish you should consider providing emergency options. Many aquarists keep back-up power generators or battery packs which they can switch their heaters and chillers over to in the event of a power cut. It is possible to buy automated systems which will manage this transfer for you if you are out of the house when the power cut occurs.
In establishing a heating and cooling system for your aquarium, always remember that it's worth investing more initially to avoid a crisis later. Providing the right temperature-controlled environment for your fish is essential to keep them happy, healthy and long-lived.
You might also like...