A Profile: Inside a Tropical Fish Suppliers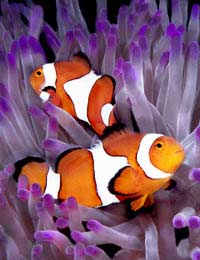 When you're stocking your tropical aquarium, you may find that it's most practical for you to travel to find suitable fish or have them delivered by a specialist supplier, but when it comes to the maintenance of your tank, it's important to have a good fish shop within easy reach. What can you expect from a local fish shop or aquarist suppliers? We visited M&R Dogfish, the oldest one in Glasgow, to find out.
Founded in 1958, M&R Dogfish is now run by the original owner's apprentice, and it has the atmosphere you might expect of a family business. Everyone who works there is highly knowledgeable about fish and, reassuringly, they always seem to put fish welfare ahead of making a sale, advising customers when a product is not right for them.
The shop is divided into two parts, with an upper section containing equipment and a back room, down a step, where the fish live. Food and medicines are stored behind the counter, out of harm's way, so this is a safe place to let interested children wander around and explore.
The Fish
One of the most impressive things about this shop is that it stocks such a range of fish, from cold water specimens to tropical favourites. A recently opened marine section includes invertebrates - there's an impressive tank full of anemones - and, though it's common to see delicate marine fish looking a bit battered in shops, here they are usually all in good condition.
The display tank by the counter in this shop features some impressive looking discus, and there are always more in the back, often in a number of varieties. They have a tank to themselves, but some other species share tanks, which can help if you're a beginner trying to work out which fish will live happily together.
If you don't see the fish you want in the shop, the staff are usually willing to take requests, though these can take a week or two to fulfil.
Aquarium Supplies
As well as fish, the back section of M&R Dogfish contains a range of plants, kept separately under running water. This is the best way to buy plants, as long as you trust the supply chain, because they're unlikely to introduce parasites into your tank. Special offers here tend to make it cheaper to buy plants in bulk, but of course you don't need to introduce them to your main aquarium all at once.
Up the step in the front part of the shop, there's a display of assorted rocks, including live rock for marine aquaria and limestone for raising your pH. Bogwood is also available for tanks where the pH needs to be lowered, and you'll find purely decorative rocks too, plus the usual assortment of ornaments - bridges, plastic divers and so on.
Although the live food selection in the shop is not as extensive as some, there are a wide range of other food types available, along with feeders and 'vacation blocks' for when you go away. There are usually two or three tanks available to buy, but these are really just display models, and tanks of all shapes and sizes can be ordered through the shop.
All in all, this is a well rounded and very well run shop, just the kind of place it's useful to have access to if you run out of something unexpectedly.
You might also like...